● F e e 
1 hour with one drink.
1,000 yen
30 minutes after that.
per 500 yen
Additional drink.
100 yen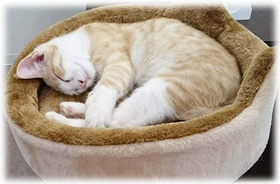 All our cats are super friendly to people. They are all rescured cats. They used be homeless cats or abandonded. They like to play with toys very mcuh. Please visit us and meet our lovely cats.

Caution: You can take photos but without flash.
Please be gentle and do not forcefully pick up the cats.